Business Legacy Partners Offering Discounts to Members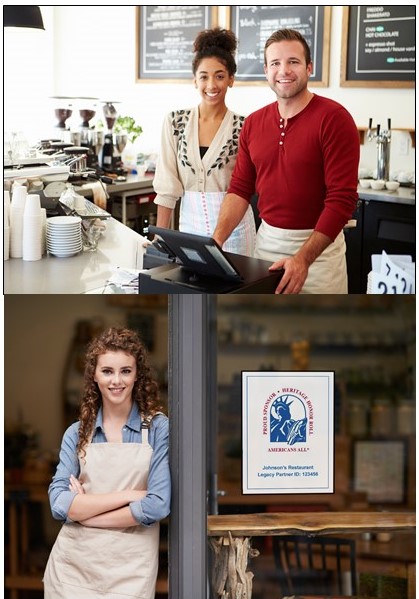 Business Legacy Partners are local and regional businesses and professional service providers whose missions reinforce our goals of creating and sharing legacy stories and supporting excellence in social studies instruction. They use their Legacy Partner homepage(s) to advertise discounts for current and future program members. They also host, on their homepage(s), legacy stories that customers and clients have published on our Heritage Honor Roll to provide further exposure for these stories.
Business Legacy Partners can be searched on our Web site by name, language, category and location. The terms appearing in the category field are the most common ones used to describe businesses and service providers. If the organization you want to find is not listed, please contact them and suggest they become a Business Legacy Partner by visiting us as at www.americansall.org/legacy-partners. If you find a category that is missing from our list, please contact us and enter "Category" in the e-mail subject line. Place the name of the new recommended category in the e-mail's text field.