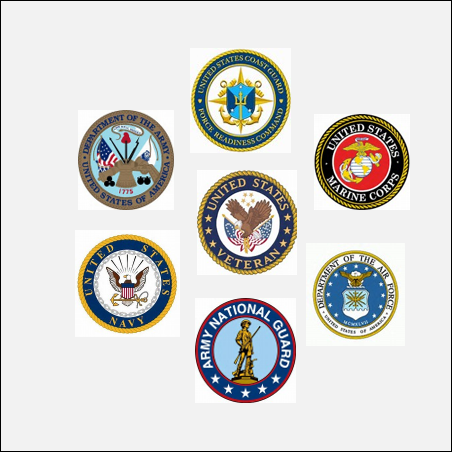 The story of America is about the countless men and women
who give up their own comfort, the company of their loved
ones, and sometimes their lives, in service to our nation.
From the Revolutionary War to the worldwide fight against ISIS, in times of both
war and peace, military personnel endure hardship so Americans can enjoy peace and freedom. Yet, because these men and women often serve in anonymity, their stories of sacrifice and dedication to duty can be lost forever. By creating and sharing a permanent record of their service, current and future generations gain insights and inspiration.
Click on the "/node/number/" to view each of these stories on military individuals
and groups published on our Heritage Honor Roll.
Adams, Lucian, /node/564934
Alamo, The, /node/564843
American Revolutionary War, /node/564844
Andersonville Angel, /node/564869
Antietam, Battle of, /node/564870
Colvin, Patrick "Paddy," /node/564867
Fitzgerald, Brendan, /node/434032
McNamara, Robert S., /node/565020
Moore, Lt. Gen. Harold Gregory "Hal," /node/434035
Nimitz, Admiral Chester William Sr., /node/564942
Pike Zebulon Montgomery, /node/564933
George P. Schott [Schott Family] (1922 - 1990) Naval Seabee /node/434030
Mariano Guadalupe Vallejo [Americans All - California] (c. - 1890) Comandante Militar, Político y Ranchero /node/434008
Mariano Guadalupe Vallejo [Americans All ] (c. - 1890) Military Commander, Politician and Rancher /node/434103
VFW Post 350 "Hells Bottom" [Americans All-Maryland] (February 23, 1921 - ) Veteran Service Organization /node/434134
Home Pages for Military Organizations on our Legacy Partner Landing Page:
Military Heroes, /node/564652 (English)
Héroes Militares, /node/564612   (Spanish)
VFW Post 350 "Hells Bottom," /node/434133